Real Estate Property Case Study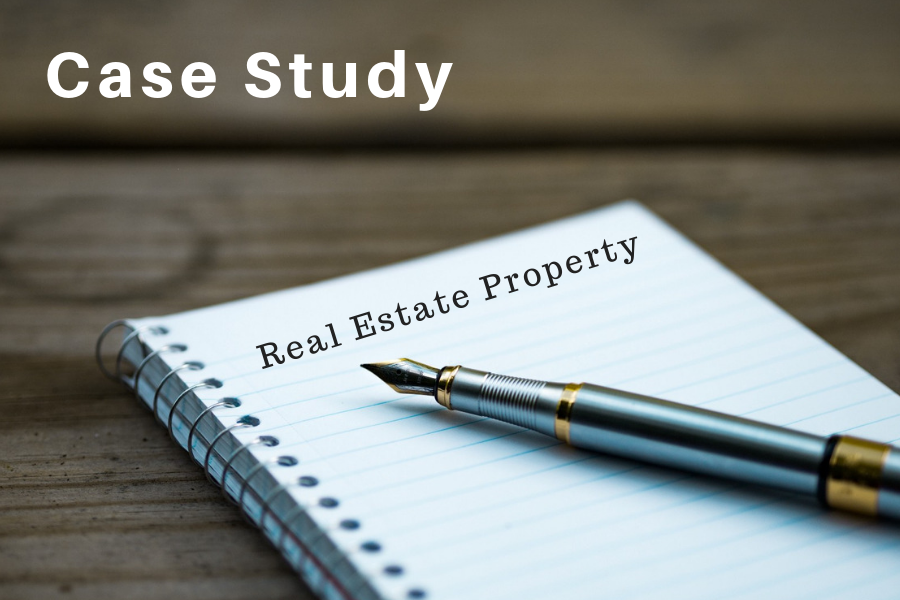 PLEASE NOTE: Business Pipeline upholds the confidentiality of its clients. It's why business owners entrust us with their accounting and business management needs. Given Real Estate Property's proprietary nature, we omit names and specific details from the case study below to keep real identities hidden.
CHALLENGE
With an absentee owner and a large commercial building, the owner needed a better way to manage the bookkeeping and documentation of all the paper files the building produced.
The accounting department was responsible for accounts payable, accounts receivable, collections, and invoicing. The building was losing a few tenants, and the ones still there were frustrated with several issues, from accounting matters to property management concerns. As a result, many tenants stop paying rent or were paying the wrong amounts with a miscalculation of rent escalations, and profits started to dwindle.
The owner needed to get an immediate handle on a few issues:
Filing taxes for the last four years
Invoice tenants correctly and consistently.
Collecting arrears from tenants
Digitize the building filing system
Adjust and or revamp policies and procedures in place to manage all operations
UNFORESEEN CHALLENGES
While paying the staff, unfortunately, the payrolls were run several times a week with significant errors resulting in three or four payments for one pay period. It was hard to peel through the re-creation of several payrolls runs for one pay period that would now be entered manually into QBO.
Rebuilding books and doing current work as time passed was easier said than done since we could not overload the software with unprocessed data at one given time. We consistently had to stay under the threshold for the software to do its job effectively.
PROBLEM-SOLVING
With Business Pipeline (BP) business management and full-service bookkeeping services, we could conduct an audit and assessment to determine this significant asset's needs. Working with the CPA, BP was able to decide on the point to reconstruct the books. Going back four years with four bank accounts, two had closed by the original staff to reduce banking errors like overdrafts. The original team was used to writing checks to pay all the bills. There was no filing system to quickly access or review records that had taken place outside of multiple paper files. Then finding the balance between back work and current work was equally important, so at one point, we'd be up-to-date.
RESULT
Business Pipeline was able to train new hires since most of the original staff left willingly after learning of the changes that would be employed. The new team set out under Business Pipeline instructions to digitized all necessary paper files into a cloud drive. Each personal computer's individual data was reviewed and placed into proper folders by departments with subfolders needed for all the staff to access simultaneously.
Using the bank statements as their blueprint, Business Pipeline found all the original team's data started to process the transactions. We reviewed all the leases for current tenants then recreated all the invoices from 2014 to 2018 to process all the deposits.
Simultaneously BP set up QBO Plus to generate current rent invoices for the tenants to begin paying their rents as we produced the lease abstracts based on the original files we found. Where BP saw discrepancies in the lease abstract and current tenants' rents, payment histories were requested to review where the differences occurred. The landlord could write off the loss of income if it correctly were not paid at the time of tenants' departure for the tenants that no longer existed.
BP created an employee handbook for the newly hired staff, redesigned a few daily reports, and set up accounts receivable and payable procedures. Omitted 97 percent of the check writing and instituted online bill pay to generate most of the checks written. The new systems eliminated all past accounting issues.
BONUS
Using QBO Plus to retain supporting documentation and the cloud drive, the data files are safely in two separate cloud drives for backup. Records are more straightforward to find with Business Pipelines' new filing system. Now tenant's and vendor's reports are more accessible. The landlord has a better handle on operating costs to the building. The new CPAs addressed all the tax filing issues with the transparent reporting delivered through QBO Plus. BP collected a significant amount of back rent, issued proper credits, and implemented payment plans where needed.
TOOLS USED
QuickBooks Plus
TSheets
DropBox
ADP
SERVICES DELIVERED
Clean-up Work
HR Management
Payroll Processing
Monthly Bookkeeping Maintenance
Business Management and Advisory
Collections
About the Author
Jacquéline Edwards is a Business Manager with over twenty years of experience for Business Pipeline, Inc, a business management firm designed to assist business owners with bookkeeping and business management needs.